Quantity surveying services provider in Donegal
Based in Donegal, Douglas Estimating have worked with Architects, Engineers, QS firms, Private clients and Contractors for 20 years.
What our Clients say
Testimonials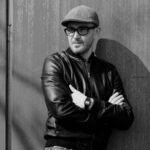 Patrick Bradley - As seen on Grand Designs
Winner of 'Kevin McClouds Grandest Design 20 Year Anniversary' in 2019 / - Patrick Bradley Architects
I have had the pleasure of working with Cathal Douglas from Douglas Estimating Ltd on a number of projects. We are currently working together on a two storey house renovation with a new extension build dating back to the 1850's. Due to the extreme complexity and conservation sensitivity of the build, it was essential to bring an experienced Quantity Surveyor on board to align the costs of the project with the clients expectations. Cathal produced Costs Plans, Budgets, Bill of Quantities and is currently overseeing the monthly payment recommendations for the main Contract. During the process Cathal highlighted to the design team and the clients many unforeseen issues that could arise when dealing with a project of this nature. Before construction was to commence, Value Engineering options were produced to identify possible cost savings. The clients are being issued Cost Reports on a bi-monthly basis, keeping them informed of the current cost progression with the project. All monthly site meetings are being attended by Cathal and he has proven invaluable to this project. It is a delight to work with Cathal and he has a great way with my team, the clients and the main contractor. We look forward to working with Cathal on upcoming projects. I have no hesitation in recommending Cathal and would highly recommend his services
Tom Herbert
Senior Quantity Surveyor / O'Byrne Jenkins (PQS)
O'Byrne Jenkins have engaged the services of Douglas Estimating Services on numerous projects. Cathal is a competent and progressive Quantity Surveyor who developed very quickly within our organisation. He was not afraid to take on responsibilities and demonstrated time and again his abilities in all aspects of Quantity Surveying. We find him very professional, reliable and his ability to return requested work on tight deadlines and in detail is outstanding which has been commended by Architects which we have worked with. I have no hesitation in recommending Douglas Estimating Services and we look forward to working with Cathal on future projects.
I recently required cost information on a proposed new complex house build design. Cathal with his years of construction and estimating experience advised and detailed out all the elemental costs. From this I could apply for funding and see where design alterations & savings to the build could be made. He was very prompt and delivered the detailed Cost Plan on time. I will be utilising Douglas Estimating Services when I commence my project and would highly recommend Cathal
Danny Murphy
Commercial Manager / Flynn Management & Contractors Ltd
Flynn Management & Contractors have used Douglas Estimating Services on a number of projects over the last few months. They provided an efficient professional service, with works completed to a high level of accuracy and to within our tight timeline requirements. I found Cathal very helpful in any queries or clarification we had and I would have no problem recommending Douglas Estimating Services