How we can help you…
Douglas Estimating Ltd (DEL) specialises in offering freelance quantity surveying consulting services to busy Construction firms. If you find yourself with an overwhelming workload or just require assistance on projects, DEL can support you. Our rates are incredibly competitive and we can offer a fee estimation prior to carrying out the proposed works.

If your company has secured projects in the North-West of Ireland (Donegal, Sligo, Leitrim, Cavan, Monaghan, North-Louth) but distance is an issue for you, why not avail of our pre and post contract services and we can represent you.

If you require the oversight of an experienced QS in the North-West, we can facilitate you and tailor our services to your needs.
Why Employ a Freelance Quantity Surveying Consultant?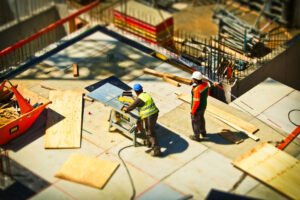 Get a fresh perspective from a reliable, experienced partner
Get that project out on time
Flexible working hours to suit your project
Reduce operational expenses, no need to cover…
Insurance costs
Time and a half- or double-time rates
Holiday pay
Sick pay
Heating and electric overhead
Office outing costs
Christmas Bonuses
Training & performance management costs
Reduce capital expenses, no need to pay for…
Office space
Computer hardware
Computer software
Carparking
Mobile phones and bills
General office services and consumables
Enjoy pleasantly surprising fees that make sense for your business
What can WE do for you?
 Tier 1 & 2 Contractors (large scale developments valued at more than €5million)
Electronic measurement
Re-measuring projects for fixed price Contract
Highlighting possible additional required items for fixed priced Contracts
Reviewing and highlighting Contract specific abnormal conditions
Bills of Quantities
Value Engineering
Budgets
Estimates
Payment applications
Attending site meetings
Attending Client meetings
Evaluating and preparing effective project variations
 Tier 3 Contractors (developments valued up to and including €5million)
Electronic Measurement
Pricing, rating and costing Tenders (only up to a Capital Notional Value of €2million)
Breakdowns of rates can also be issued upon request (labour, material, plant, overheads & profits)
Measuring projects for fixed price Contract
Highlighting possible additional required items for fixed priced Contracts
Reviewing and highlighting Contract specific abnormal conditions
Bills of Quantities
Value Engineering
Budgets
Estimates
Payment applications
Attending site meetings
Attending Client meetings
Evaluating and preparing effective project variations
Services include house extensions, refurbishments, conservation work, prestige new build residential projects as well as commercial projects. I use the most up to date material and labour rates, combining these figures with appropriate waste and margin mark-ups that will tally with current market rates
STATE-OF-THE-ART SOFTWARE AND SYSTEMS
We utilise the very latest technologies and software systems
Buildsoft Global Estimating System
Buildsoft Cubit Electronic Measuring System
Microsoft Office 365 System and Services
Cost X Electronic Measuring System
Sketch-up
Auto-Cad
Mud-shark