About del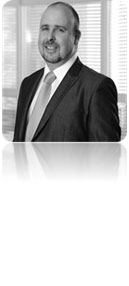 CATHAL DOUGLAS
Education & Qualifications
BSc Hons Degree – Surveying (Construction Economics & Management): DIT
BSc Degree – Quantity Surveying: LYIT
Registered Quantity Surveyor: SCSI
Certificate III (Vetassess) in Bricklaying
Computer Skills
Buildsoft Global Estimating System
Buildsoft Cubit Electronic Measuring System
Cost X Electronic Measuring System
Sketch-up
Microsoft Office 365 System
About Cathal:
Operating in the construction industry for over 25 years, Cathal began his career in the construction sector and worked his way up to managing his own sub-contracting business, employed by many large Dublin building firms including Harveys and Dallinger. Cathal made positive use of the devastating 2008 recession to return to University and graduate as a Quantity Surveyor from LYIT, and again as a Surveyor and Manager from DIT. It was a natural move on his part finding his experience in the building industry a significant advantage. On graduating he worked for KSN and OBJ, two of Dublin's largest established Quantity Surveying firms. Cathal is now a registered Quantity Surveyor with the SCSI.
Motivated by the experience he gained in Dublin, Cathal made a bold move to return to Donegal as a sole trader to setup "Douglas Estimating Services" and has grown that business into DEL (Douglas Estimating Ltd), now with a portfolio of over 30 clients. Projects to date includes small and large residential, industrial, commercial and governmental projects. Cathal has managed projects with a proven track record in accurately interpreting clients' requirements, delivering projects on time and on budget valued at up to €60million.
His areas of experience include
Quantity Surveying
Construction Management
Construction Technology
Sustainable Design
Value Engineering (identifying design concept cost savings for the Client) and overall development appraisals of small and large-scale projects
Pre & Post Quantity Surveying services
Primary budget planning / appraisals
Evaluating and interpreting designs to produce accurate Cost Plans
Detailed Bills of Quantities and managing the projects through to final account stages.
Cathal's other areas of expertise are providing key cost advice to Clients by evaluating the condition of existing properties that Clients may be considering purchasing. This helps them make informative decisions as to the probable costs of upgrading the property to today's standards.
Cathal is a dedicated, organized and methodical individual. He has strong interpersonal skills, an excellent team worker and is very willing to learn and develop new approaches when the need arises. He is reliable, dependable and has an active and dynamic approach to work and getting things 'done'. He is determined, decisive and can identify and develop new opportunities when they arise.
Associates:
To facilitate our busy and industrious Client base, Douglas Estimating Ltd, at times, utilizes other external independent consultants. This helps with the performance of the Company and in turn helps manage our Clients expectations and keeping projects within agreed time frames. All final measures, calculations and documentation are thoroughly checked by DEL prior to release.